over 1 year ago
Whether or not you have started building your VeChain Hackathon - Building Fundamentals for the Future project, the Devpost's Discord Community is the perfect place to connect with other developers! Check in to your hackathon to get connected.
Not only can you bounce ideas off each other and ask other developers for technical help, but you can also use it to ask the VeChain team questions!
Teaming up
Looking for a challenge team? The Discord Channel can also help you connect with potential teammates.  You can also use the challenge Participants Tab to search for other developers looking to team up, check out their skills and message them to see if they want to collaborate.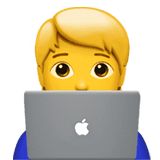 Resources
Figuring out where to start with your project can sometimes be a hurdle in your building journey. The Resources Tab can be a great place to find your footing and take advantage of the documents and other helpful tips.  
Now it's time to get connected - we can't wait to see your project!